Toy Kit for Men and Couples
Regular price
€207,90
Sale price
€169,90
Unit price
per
Sale 18%
Sold out
---
✓
Fast & discreet delivery
✓
Free shipping within 🇩🇪 from €15,00
✓
Purchase on account, PayPal & more
✓
Best customer service
---
YOUR ORGASM UPGRADE
Toy kit for Next Level Orgasms—at a bargain price!
Our MANTA penis vibrator offers pinpoint stimulation of the glans & frenulum or strokes the shaft
Our vibrating penis ring NŌS delivers a harder, longer-lasting erection
Experience even better orgasms thanks to comprehensive hot spot stimulation
Plus, high-quality packaging & a practical TOYBAG (size M) make it great for gifting
Product Specs

Type

Toy Kit for Men & Couples

Dimensions

MANTA: 18cm, Ø 3 m

NŌS: 8cm, Ø 3,5cm

TOYBAG M: 25 x 12cm

Weight

MANTA: 228g

NŌS: 35g

Materials

Toys: Body-safe materials, non-porous & hypoallergenic

Toybag: 100% Polyethylen (Tyvek®)

Contents

MANTA, NŌS, TOYBAG M, USB charging cable, user manuals including inspiring play suggestions, box

SKU

MANTA: 5300859

NŌS: 51101

TOYBAG M: 60102M

WEEE register no.

DE66139642
Shipping

Standard Delivery

We offer free shipping within Germany for all purchases over €15,00. For any orders under €15,00, shipping costs of €3,95 will be charged.
Shipping to all other EU countries, Switzerland and Norway is free for all orders over €40,00. For any orders under €40,00, shipping costs of €4,95 will be charged.

Express Delivery

We offer a paid-for, express delivery service for deliveries to EU countries (except Germany), Switzerland, Norway and United Kingdom for orders over €40,00. The express delivery with FedEx Express will cost you €6,95.

Delivery to EU third countries (Switzerland, UK, Norway, Iceland, Liechtenstein)

Please note that though we offer free delivery for orders over €19,00, orders could be subject to country-specific, import and customs charges. These charges are calculated by the shipper and will be added to your order.

Do you have more questions? Check out our FAQ section.
Share
View full details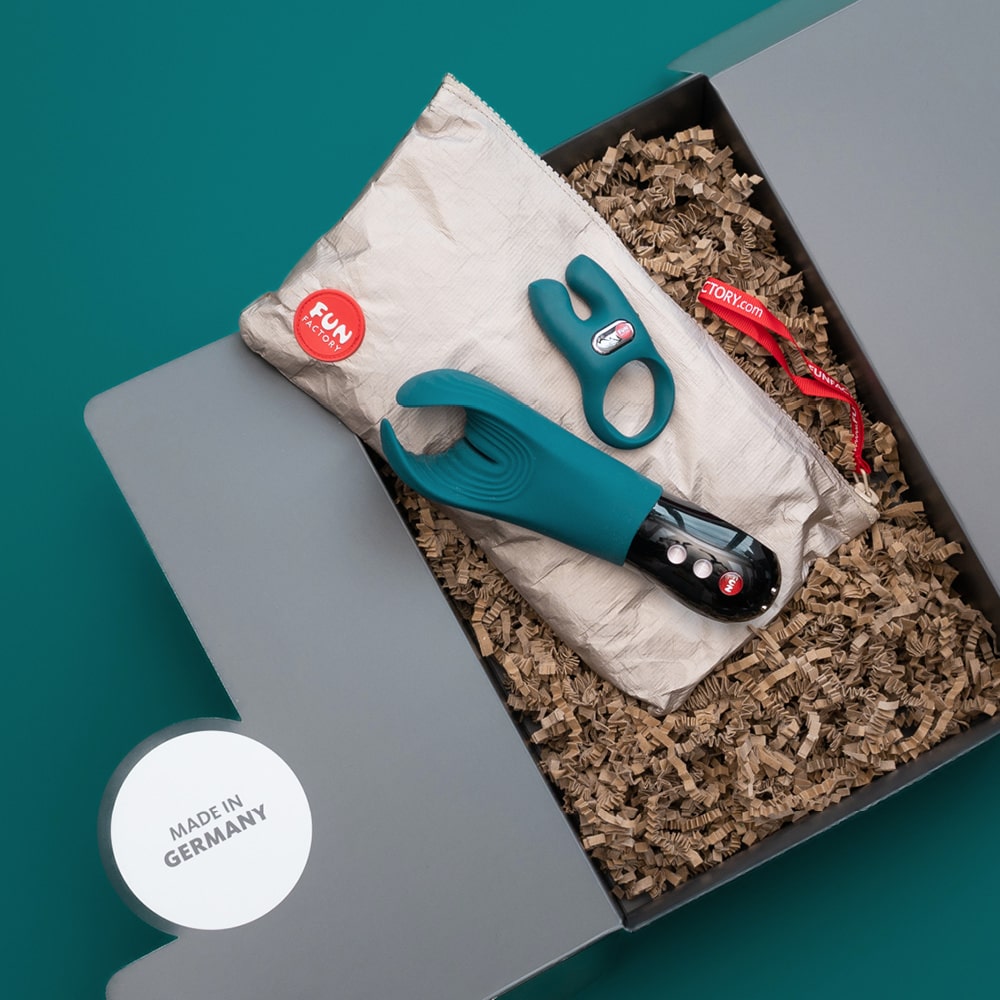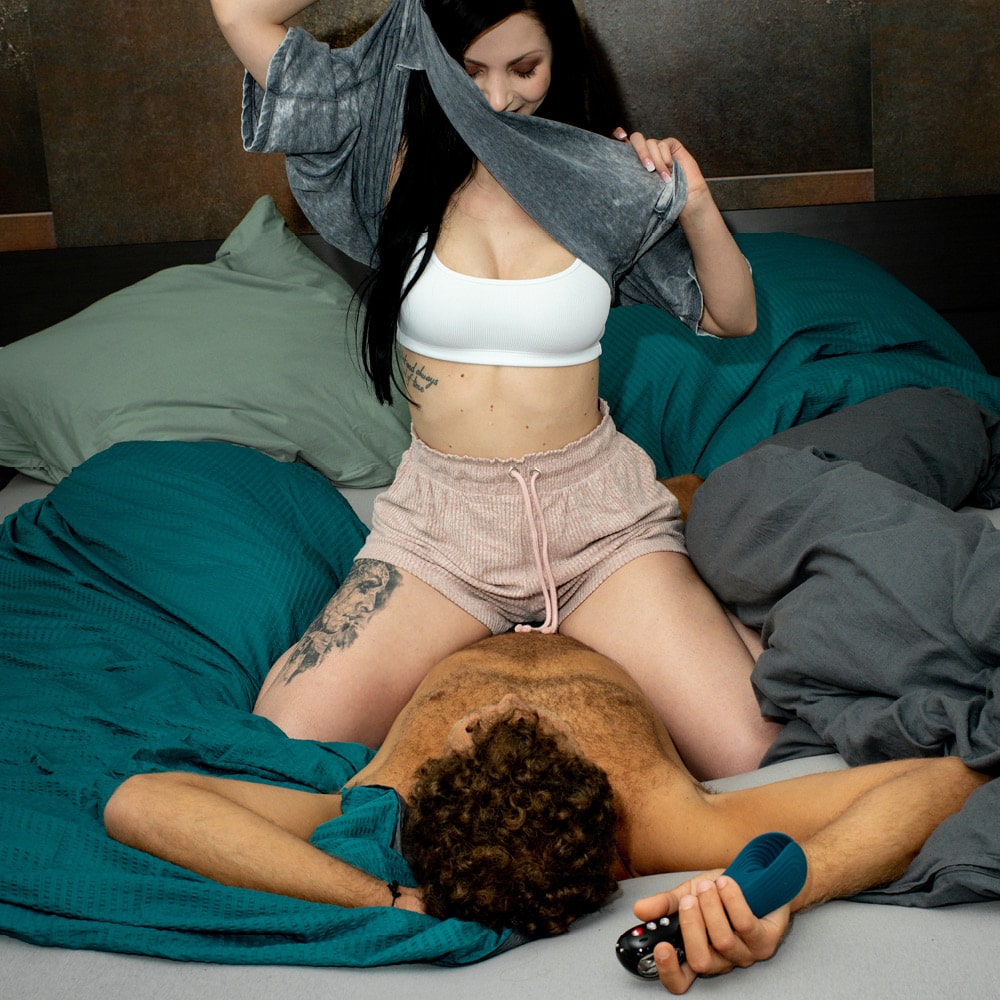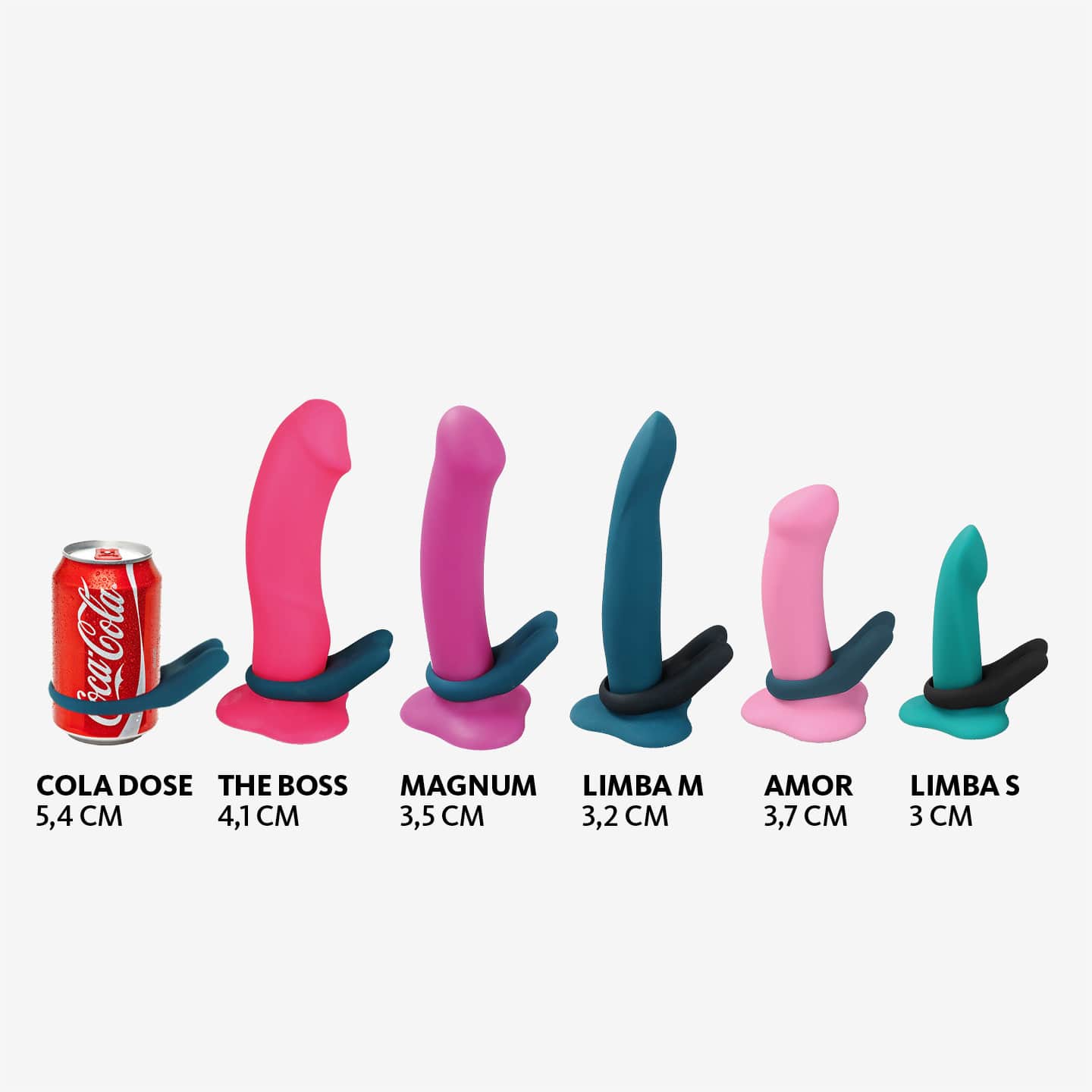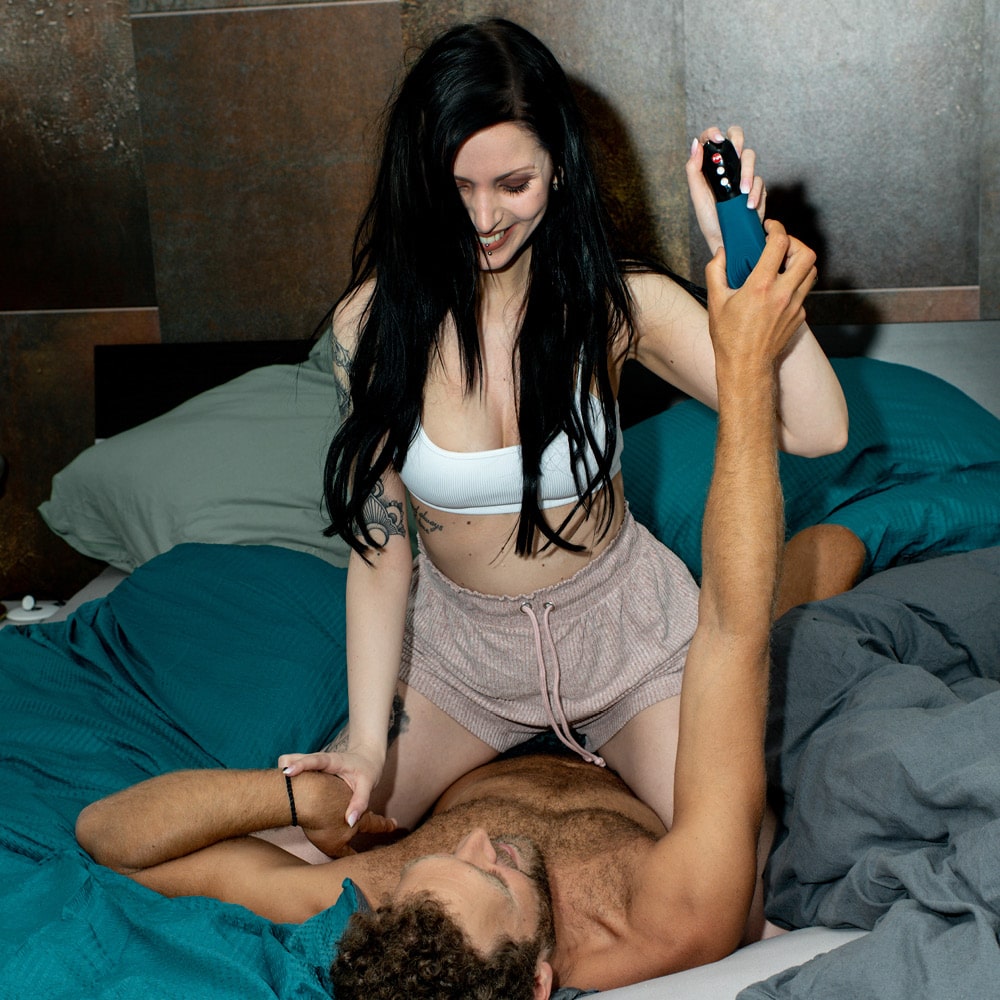 THE BEST ORGASM OF YOUR LIFE
Reach for this toy kit for wild-good orgasms. MANTA and NŌS are two top-rated bestsellers that perfectly stimulate hot spots like the frenulum, offer a longer-lasting erection, and can stimulate your partner, too.
Get ready for pure goosebumps and explosive climaxes! In short: Next Level Orgasms. We'll top it off: You'll save a whopping €25 when you buy the kit as compared to buying each product individually.
WHAT'S INSIDE?
MANTA

The kit includes our penis vibrator MANTA in the popular Deep Sea Blue shade. The toy's velvety wings are flexible and adapt to any penis size, while the unique design offers explosive orgasms. The area between the wings channels vibrations for the ultimate thrill—targeted frenulum stimulation. Plus, MANTA's surface holds lube, for long-lasting frictionless play.

NŌS

NŌS is a vibrating penis ring in a class of its own: Two raised sections on the inside promote a harder, longer-lasting erection. Plus, its powerful vibrating arms can reach the sensitive perineum, stimulating thousands of additional nerve endings. If you're playing with a partner, those arms can please the clit as well. NŌS also comes in the Deep Sea Blue color.

TOYBAG M

Made of washable and lint-free Tyvek, our matte gold TOYBAG (size M) is both practical and stylish. Once a clean, dry toy goes in the toy bag, it stays ready for the next session. The bag even offers optimal protection on the go.
SEX TOY DUO FOR SOLO
PENIS PLAY & COUPLES
The NEXT LEVEL ORGASM KIT is a sex toy set made from two bestselling toys. It's designed for comprehensive stimulation of the penis and perineum, as well as for couples—for super-intense Os.
YOU SAY MANTA AND NŌS ARE THE BEST COMBINATION FOR NEXT LEVEL ORGASMS. WHY?
The mix is what makes it! Our penis vibrator MANTA delivers pinpoint stimulation to your favorite hot spot or stimulates the entire penis (when used as a stroker along the shaft). Meanwhile, NŌS provides increased penile sensitivity and prolonged stamina. At the same time, NŌS's flexible extensions stimulate your perineum or your partner's clit. The result? You guessed it: Next Level Orgasms!
ALRIGHT, BUT HOW DOES THE PENIS RING ACTUALLY WORK?
First, a quick anatomy lesson: When a person with a penis becomes aroused, the arteries in the penis dilate, allowing more blood to flow in. At the same time, the erectile tissue presses down on the veins so that the blood flows out less quickly. Those two factors together create an erection. If you also use a penis ring, which exerts additional pressure on the penis, you help the penis maintain its erect state. That means more stamina and the intensification of your pleasure.
SOLO SEX IS BEAUTIFUL AND GOOD, BUT CAN WE USE THE TOYS TOGETHER, TOO?
But of course! With the NEXT LEVEL ORGASM KIT, you can have tons of FUN with a partner! MANTA not only feels amazing as a masturbator, but also makes a great blowjob upgrade. And during sex for two, it turns the penis into a vibrator. The advantages of using a penis ring during sex with a partner are obvious, because of course, your partner also benefits from your harder, longer-lasting erection. The special thing about NŌS is its vibrating extensions, which perfectly stimulate the clitoris.