Join us for a virtual tour of our headquarters in Bremen, Germany and find out what goes into your favorite toy. Learn about everything including our manufacturing, packaging, and warehousing. Watch us do what we love most — coming up with, producing, and shipping inspiring sex toys that make people happy.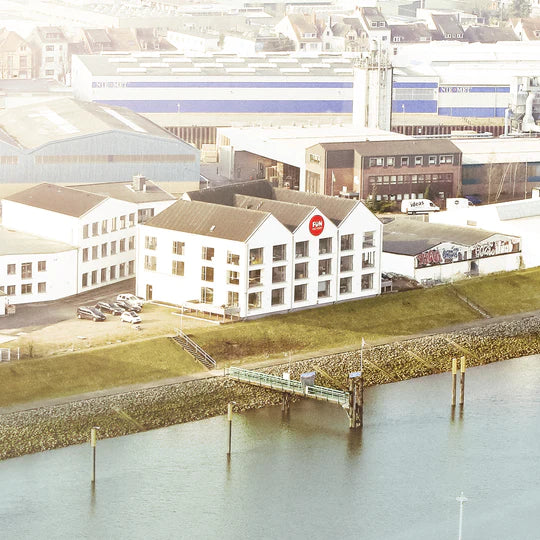 WELCOME TO THE FACTORY
OUR RESPONSIBILITY
Every day is an affirmation of our commitment to you, the environment, and the entire FUN FACTORY team. Every toy we make is a product of our knowledge, passion, tons of highly skilled labor, and natural, body-safe materials.
STRAIGHT FROM THE SOURCE — MADE IN GERMANY
Since opening in 1996, FUN FACTORY has had its headquarters on the banks of the Weser River in Bremen. Development, production, quality assurance, inventory, shipping, sales, marketing, and our administrative offices are all housed within a single 13,000 square meter facility that includes modern production and office space.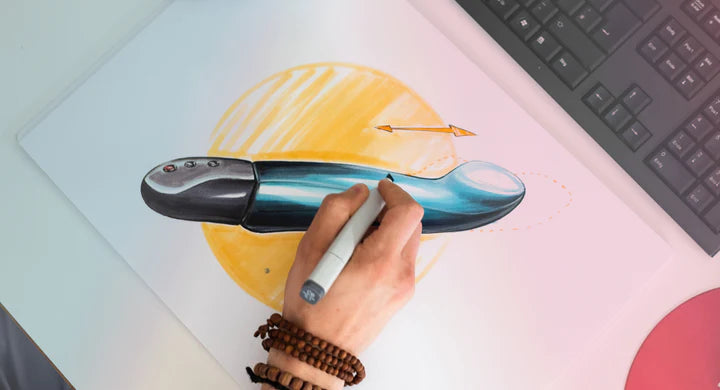 DESIGN
The story of every FUN FACTORY toy begins with an (awesome!) idea. We explore new shapes in our minds, let our fingers glide over silken materials, and talk about which colors work best. After countless sketches and models — if everything is right — we make the initial prototype. A design doesn't count as user friendly for us unless it fits every body and every mood, stimulates you the way it should, with form and function complementing one another perfectly.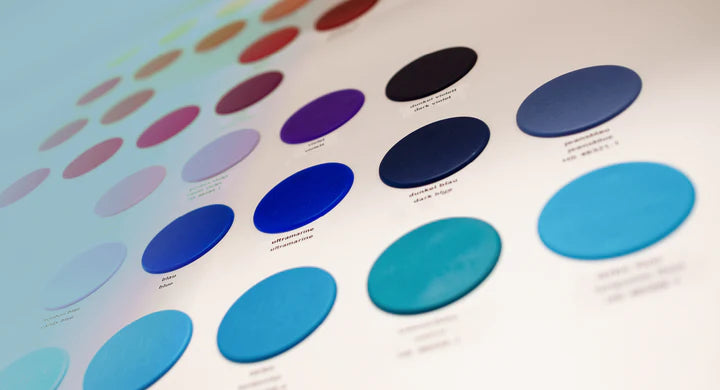 BOLD COLORS FOR BOLD DESIGNS
At our factory, FUN FACTORY employees mix up batches of hypoallergenic, medical-grade premium silicone using body-friendly dyes. Sometimes, we still mix by hand. It's all about creating smooth, silky toys that look like FUN and offer great quality you can count on.
OUR TECHNICAL EXPERTISE
Some of our dildos and vibrator shafts are poured by hand, others are made by machines that FUN FACTORY engineers custom-built for us. We put a lot of passion into engineering and building our prototypes. Our prototypes really get around. We make sure of that because it's important to get all kinds of feedback so we can get the most out of every idea. That's why you'll never find another sex toy that can come close to your favorite FUN FACTORY design and live up to our strict quality standards.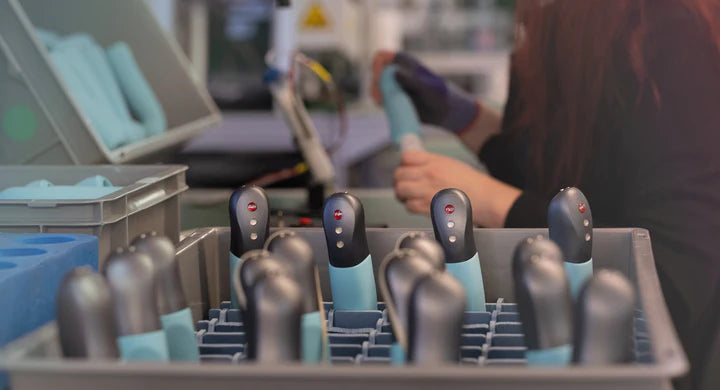 BODY-FRIENDLY FUN
Premium FUN FACTORY silicone is a medical grade product that is hypoallergenic and easy to clean. How can you recognize the quality? Our silicone is soft and flexible, odorless, colorfast, and it won't tear — in other words, you get nothing but FUN.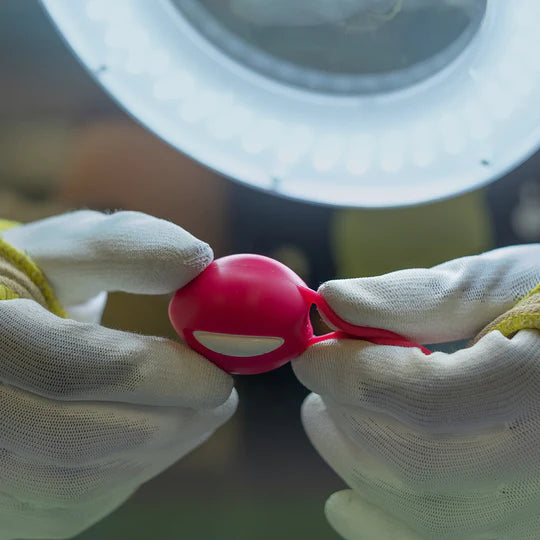 QUALITY
What happens to your favorite toy when we put it through our grueling quality testing? It will pass, but only because of the extreme quality inside every FUN FACTORY toy. It pays to use the best materials available, respect your employees, and get experts such as designers and medical doctors involved. That's our — short and sweet — recipe for quality.
RIGOROUS TESTING IN THE DEVELOPMENT PHASE
We leave nothing to chance and test everything we can think of. Our sex toys have to survive the shaker — a hardcore vibration machine that tests durability. This is how we simulate the journey a vibrator takes when we ship it from Bremen to other countries. Not only does the device have to withstand a merciless shaking — getting tossed about every which way — the packaging has to, too. This way, we know both will reach their destination intact. Then we run the batteries and motors to see how long they last, dunk the toys under water, and lay them out for some serious sunbathing. Still watertight and colorfast? Passed!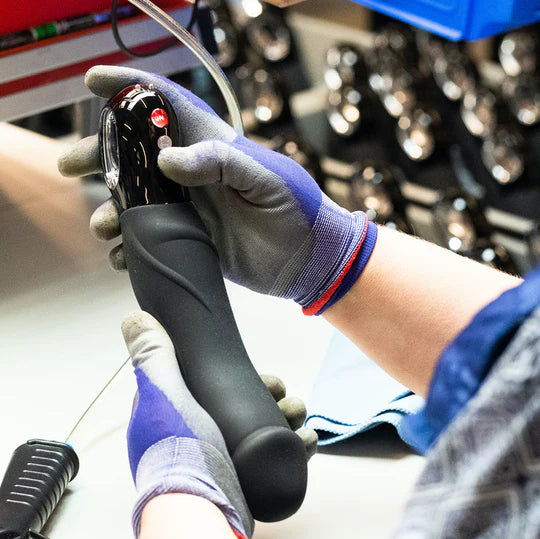 STRICT QUALITY CONTROLS
Before packaging, every (yes literally EVERY) single toy we make gets the FUN FACTORY final inspection. Is the silicone casing smooth all over and free of color defects? Does the motor rumble nice and strong and low? Do all the programs work, does the toy pulse and vibrate the way it should, and does the battery charge? Only when every item on the final checklist has been answered with a clear YES will we ship a toy so it can spread FUN around the globe.
Fun with conscience
Nothing is as sexy as a toy that you can enjoy with a good conscience. That's why protecting the environment is such an essential part of how FUN FACTORY operates. The raw materials for our packaging, for instance, are made of recyclable paperboard. Each year, we save an average of 40 tons of resources thanks to our many recycling activities.

Our operations and administrative teams are within shouting distance. It's just a hop skip and a jump from the prototyping shop to the conference rooms to our production facility. Since we design, manufacture, package, and ship everything from a single location, our CO2 footprint is remarkably small. Lots of us even ride our bicycles to work. Of course, as we're known for that here in Northern Germany. You'll see us out there on our bikes in every kind of weather, usually battling a stiff headwind…