Vibrating Wand
Regular price
Sale price
€149,90
Unit price
per
Sale Liquid error (snippets/price line 33): Computation results in '-Infinity'%
Sold out
---
✓
Fast & discreet delivery
✓
Free shipping within 🇩🇪 from €15,00
✓
Purchase on account, PayPal & more
✓
Best customer service
---
All you really, really wand
The most powerful toy FUN FACTORY ever made
Unique weighted motor pleases at every speed
Wide range of settings, from gentle to strong
Vibration stays in the head, not the handle
Slightly flexible neck for comfort in any position
32% lighter & 50% quieter than the leading wand
Product Specs

Type

Vibrating Wand

Power

Rechargeable (with charging level indicator)

Movement

5 speeds & 3 patterns

Functions

Travel Lock

Customizable intensity

Dimensions

31,3 cm and Ø 6 cm (head)

Weight

430g

Battery Life

1-6 hours

Charging Time

4,5 hours initial charge

Materials

Body-safe materials, non-porous and hypoallergenic

SKU

Sunrise Orange: 10000

Midnight Blue: 10001

WEEE register no.

DE66139642
Shipping

Standard Delivery

We offer free shipping within Germany for all purchases over €15,00. For any orders under €15,00, shipping costs of €3,95 will be charged.
Shipping to all other EU countries, Switzerland and Norway is free for all orders over €40,00. For any orders under €40,00, shipping costs of €4,95 will be charged.

Express Delivery

We offer a paid-for, express delivery service for deliveries to EU countries (except Germany), Switzerland, Norway and United Kingdom for orders over €40,00. The express delivery with FedEx Express will cost you €6,95.

Delivery to EU third countries (Switzerland, UK, Norway, Iceland, Liechtenstein)

Please note that though we offer free delivery for orders over €19,00, orders could be subject to country-specific, import and customs charges. These charges are calculated by the shipper and will be added to your order.

Do you have more questions? Check out our FAQ section.
Share
View full details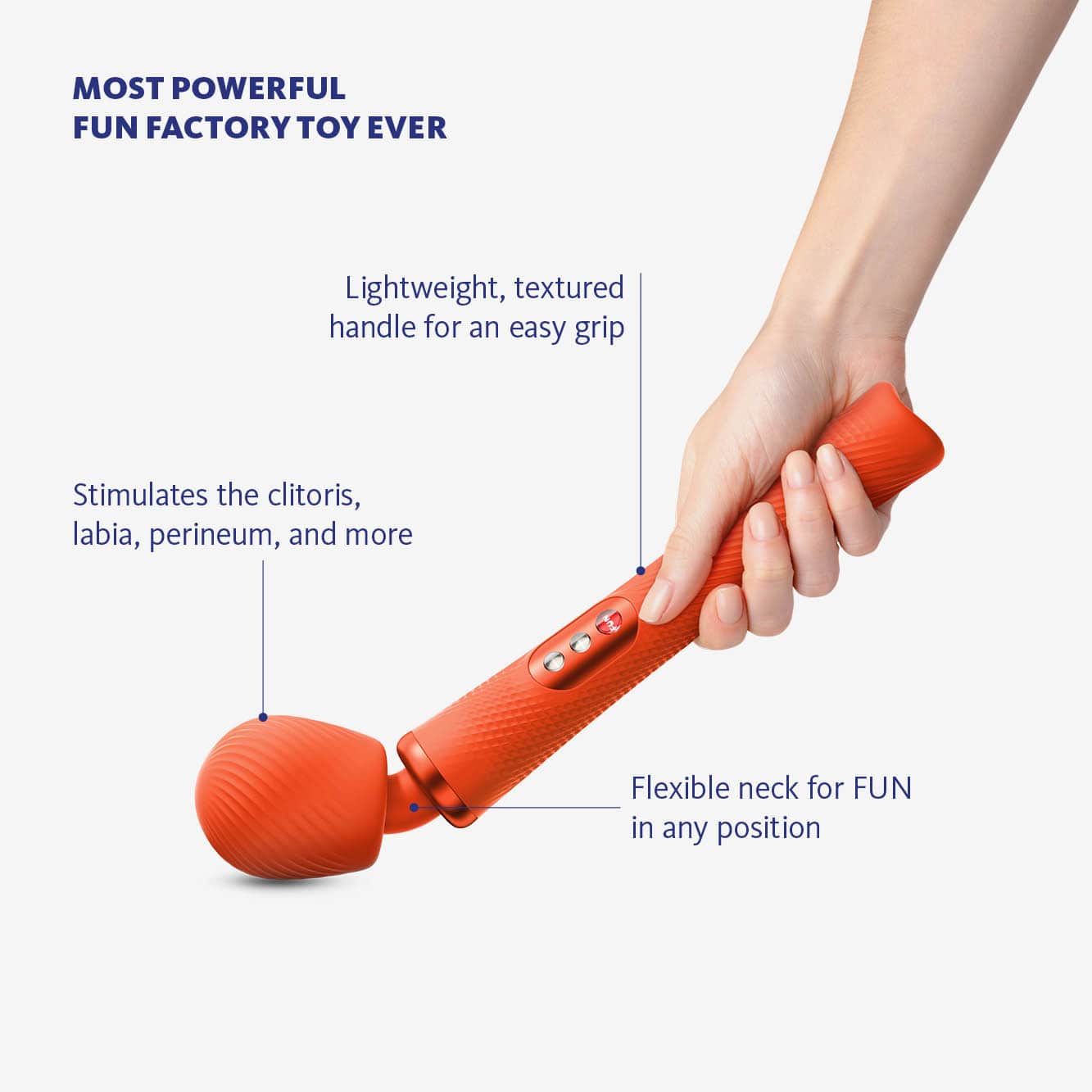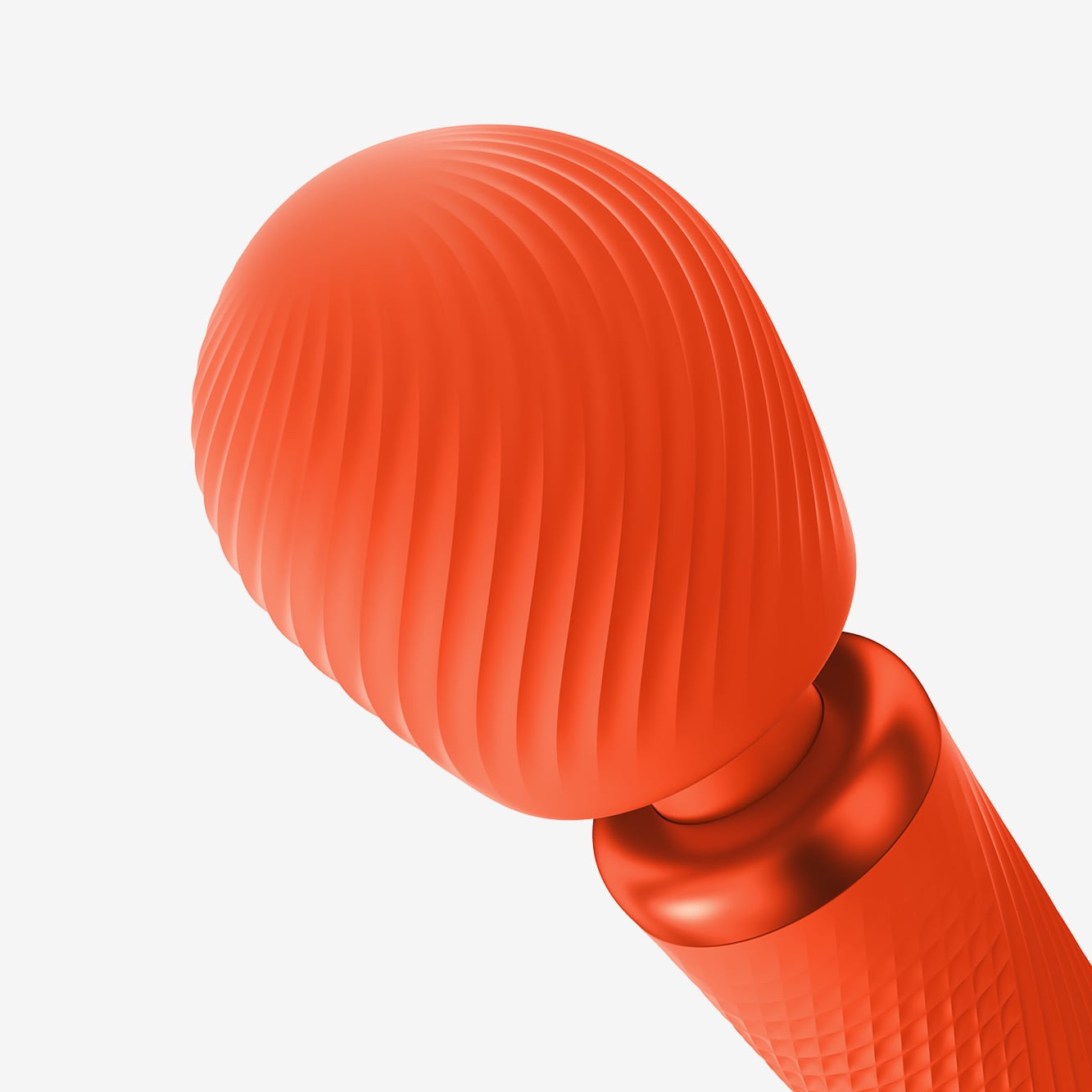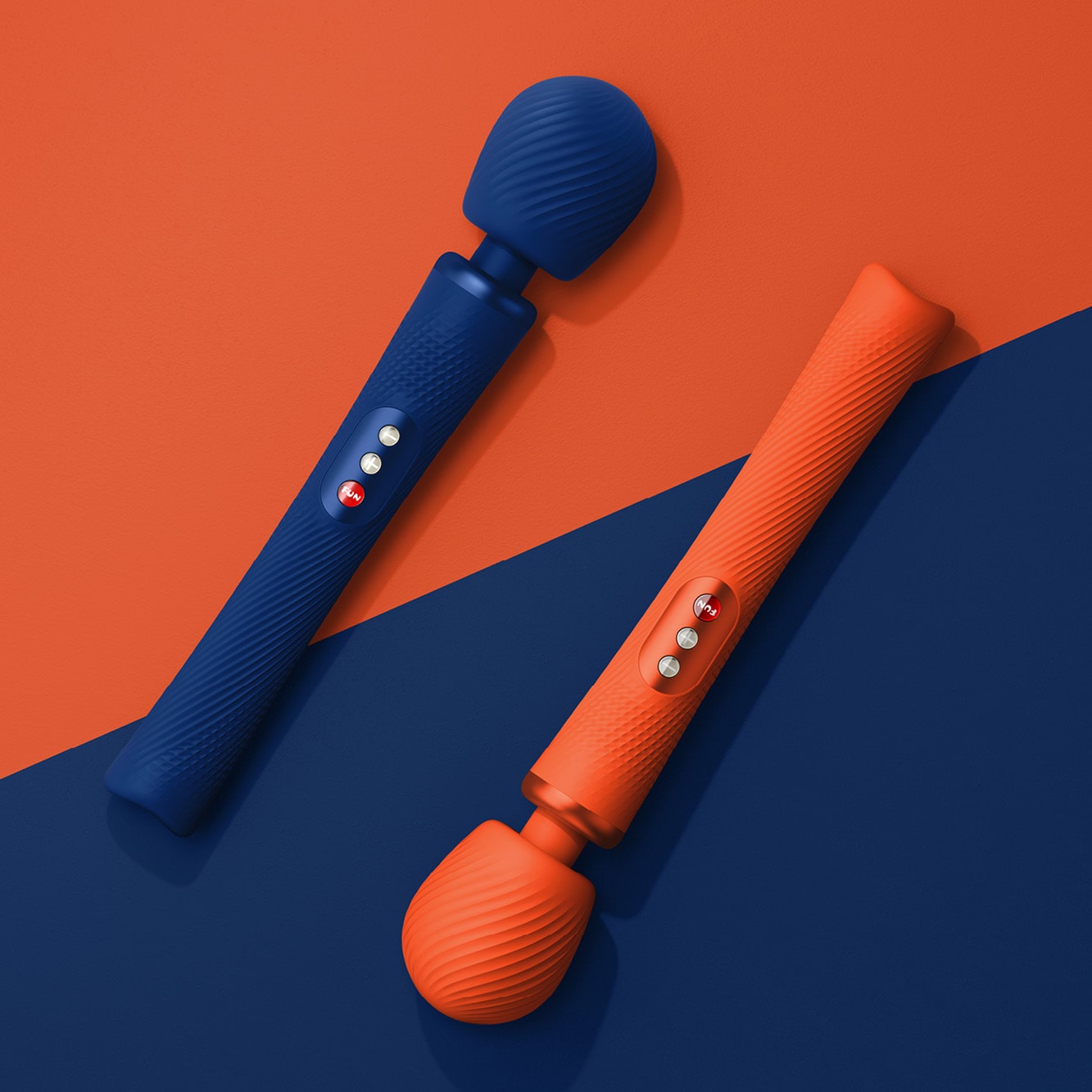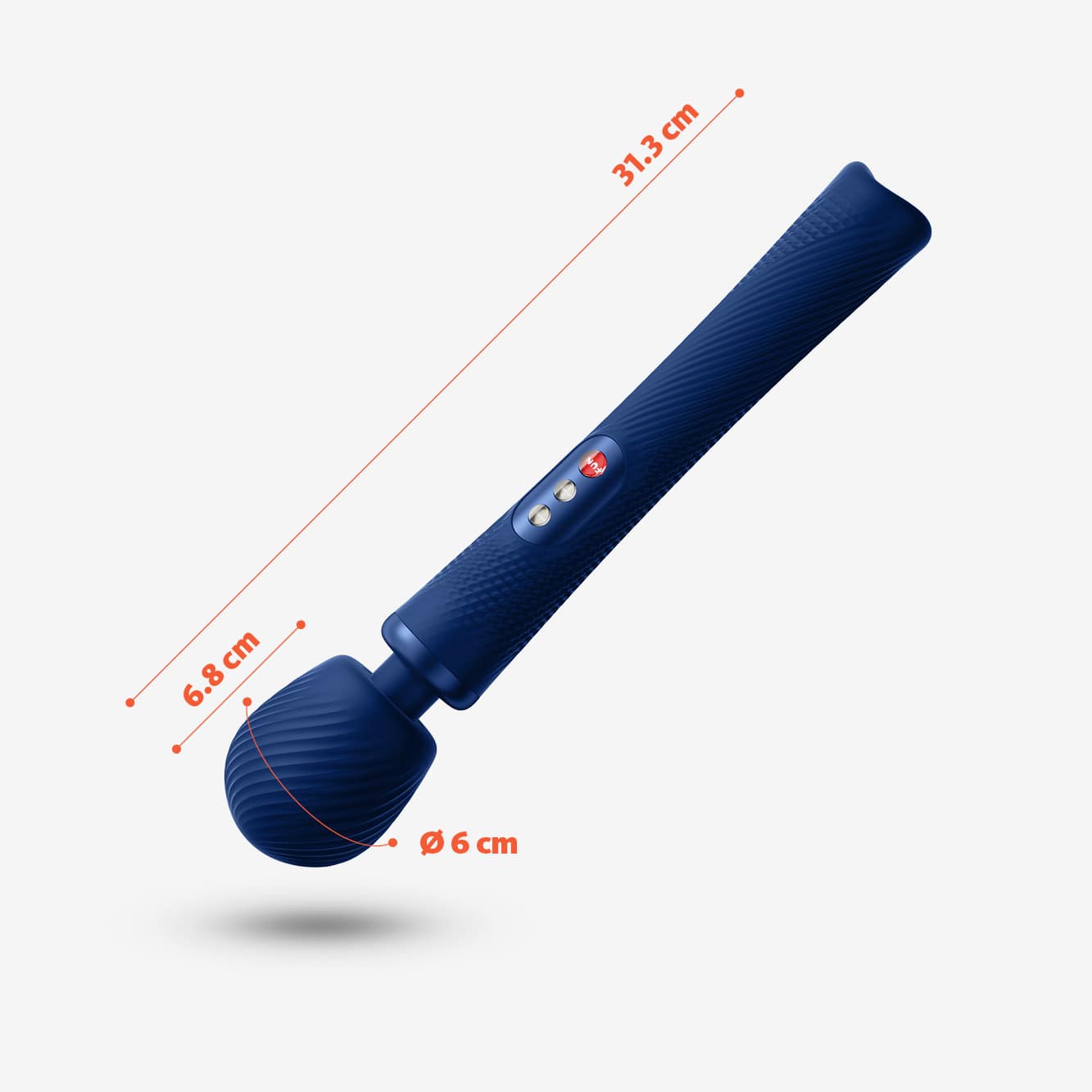 WATER-RESISTANT

BODY-SAFE MATERIALS

RECHARGEABLE

MULTIPLE SPEEDS & PATTERNS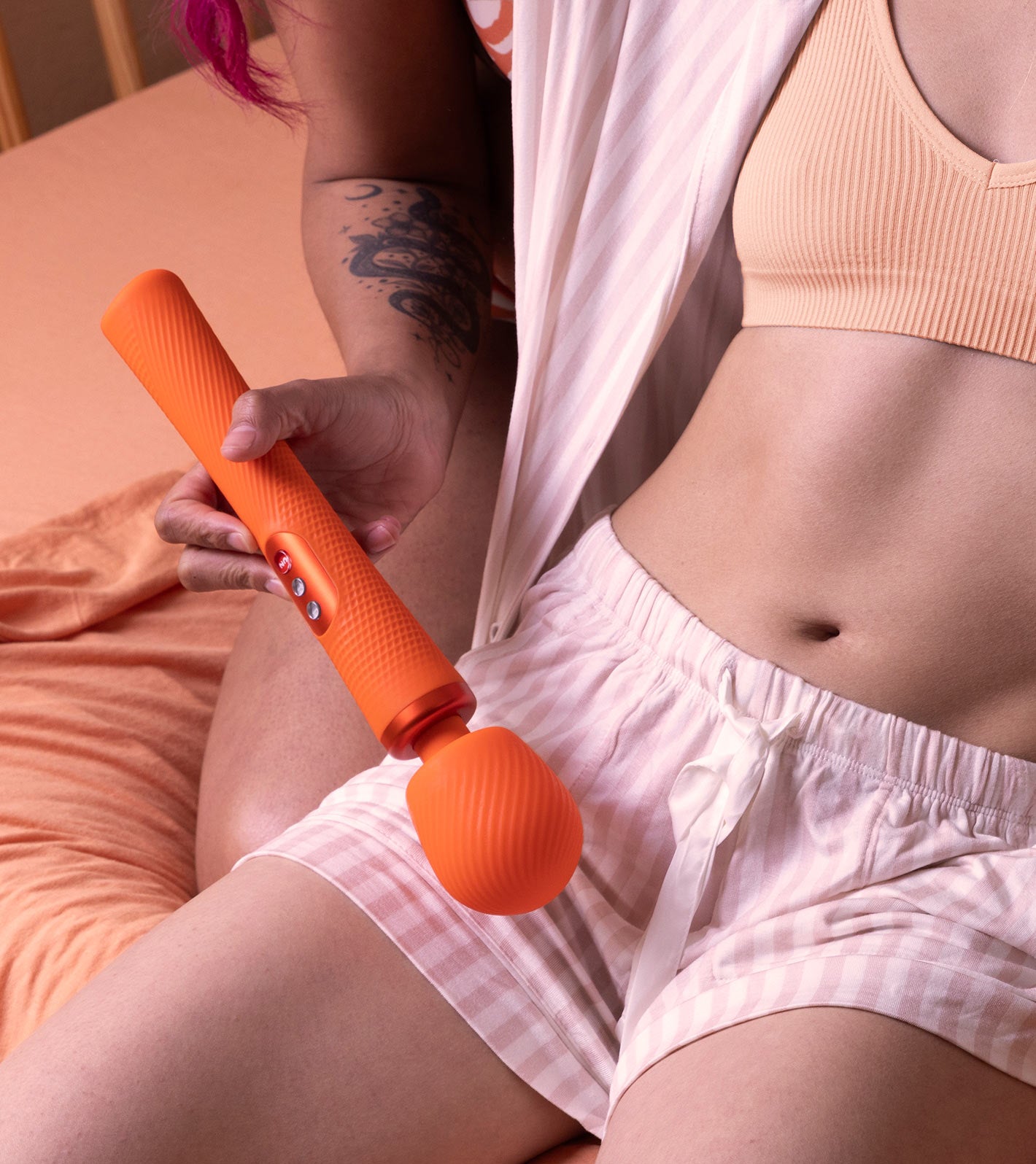 More Customization and Better Vibrations
Sure, wands are a classic toy type, but you've never felt a wand like VIM before. Most wands deliver pure power and nothing else. On their low settings, they're buzzy or irritating. VIM has an industry-first weighted motor that delivers rumbly vibration at any speed, including the gentlest.
VIM also has a wider range of vibrations than other toys, too, so you can luxuriate in its heavy quaking at any point in your play, from warmup to orgasm to cool-down. Customize any setting or program by holding the [+] or [-] buttons to find the perfect vibe for the way you play.
WAYS TO PLAY WITH VIM
Ride It During Solo Play

Set VIM against a pillow and straddle it. Dip and swivel your hips any way that feels good. Remember to use lube for maximum comfort!

Hold It Against the Base of Another Toy

Rest VIM's head against the base of a dildo or butt plug to let the wand's vibrations travel deeper inside you.

HAVE A BLENDED O ANYTIME

During penetration, hold VIM against your clit or perineum to stimulate more hot spots for a bigger finish.
WAND (A) MASSAGER? MEET VIM
Why are wands still popular? Aren't they kind of '70s?
Wands have stayed popular for decades because of their unrivaled versatility and ease of use—they're FUN for anyone, on any external body part. They're also approachable enough for toy newbies and adaptable enough for couples and groups.
All that said, VIM isn't your grandma's "back massager." The technology behind this toy is totally new, from its weighted motor to its quiet operation to its customizable vibrations.
I already have a wand. Should I still get VIM?
You should! The toy's thudding vibration is unique and travels below the surface for deeper pleasure. Satisfy yourself with its ultra-strong settings and programs, which offer hard-and-fast stimulation.
I never liked wands. Would I like VIM?
You just might! Sensitive players will appreciate the wand's lower settings, with a trembling vibration that's actually arousing, not irritating or overwhelming.
How do the customizable vibrations work?
Just hold down [-] to gradually decrease the intensity, or hold [+] to increase it to your liking. You won't be disappointed by the toy's strength—VIM's motor is our most powerful!
Is this toy just for clits?
VIM is great for clitoral stimulation, but it's not only for that. Lots of people with prostates like pressing the wand against the perineum for indirect P-spot stimulation. You can also use it to spoil the corona of the penis, or to caress the balls during a blowjob. It's also a nice way of warming up the whole body. Use it on your neck, shoulders, lower back, or anywhere else that deserves some love.
And it's quiet?
It's the quietest! In fact, VIM is 50% quieter than the leading wand, for maximum pleasure with minimum noise.
WHAT OUR TESTERS LOVE ABOUT VIM
VIM is SO powerful – even on the lowest setting!

Holy guacamole, did I come!

Honestly, I can't wait for my partner to caress me with this toy.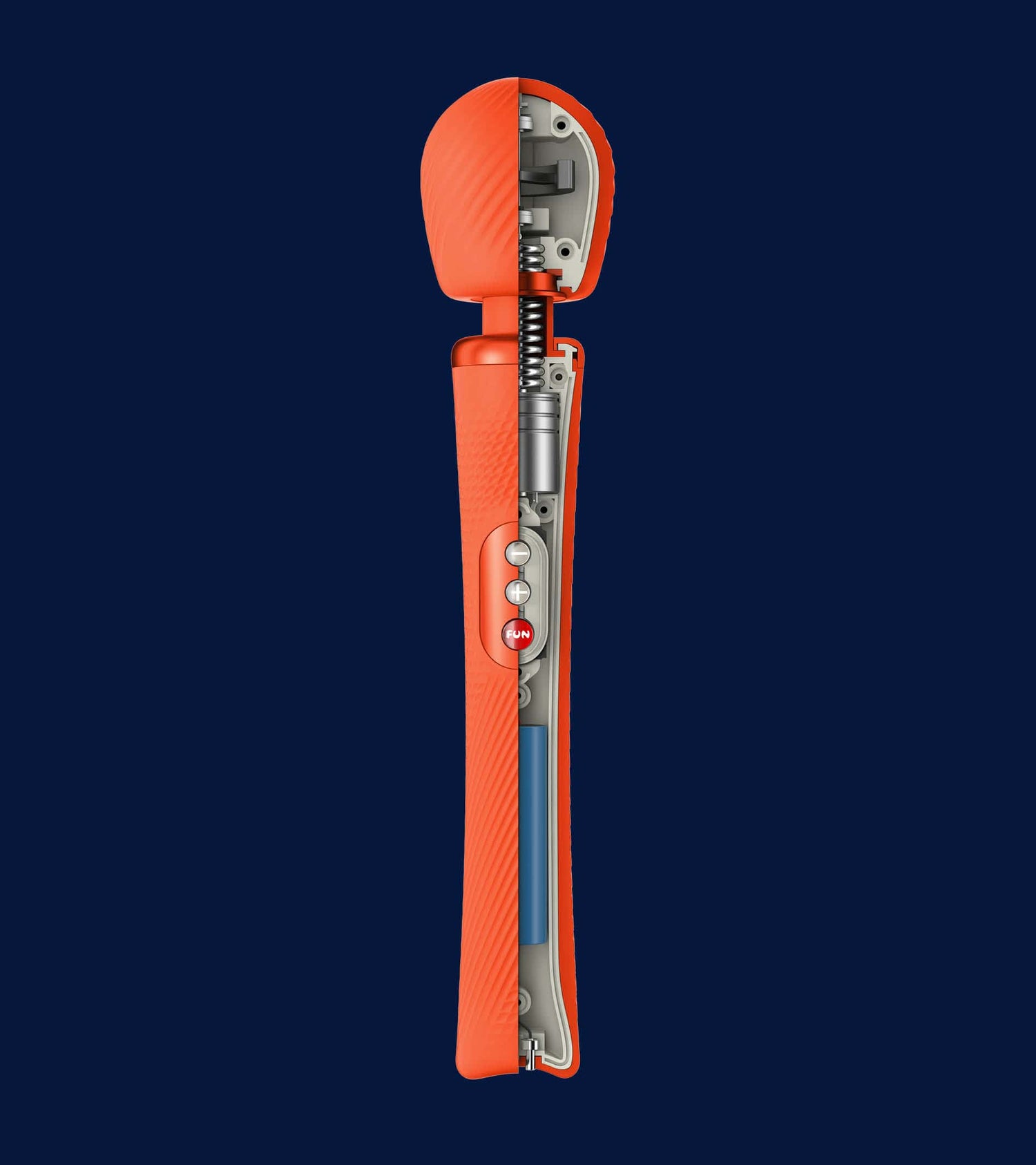 DESIGN & COLOR
With its tapered length, brushed aluminum control panel, and textured, easy-grip handle, VIM looks as good as it feels. Its wavy, all-silicone head grips lube for your comfort, meaning you don't need to place a barrier between yourself and the toy. And VIM's weight is concentrated in its head, so it amplifies vibrations, and not in the handle, so you don't get fatigued. Speaking of the handle, it doesn't channel the vibrations, so you can play hard without numbing your hand.
VIM'S ORGASM PROGRAMS
Deep Orgasm is a rumbly program that starts with light vibration and builds up to the maximum setting. It does all the work for you!


Intense Orgasm is fast and powerful, for a blissful quickie.

Edging builds in intensity and then drops off, again and again, and reaches higher heights until you climax.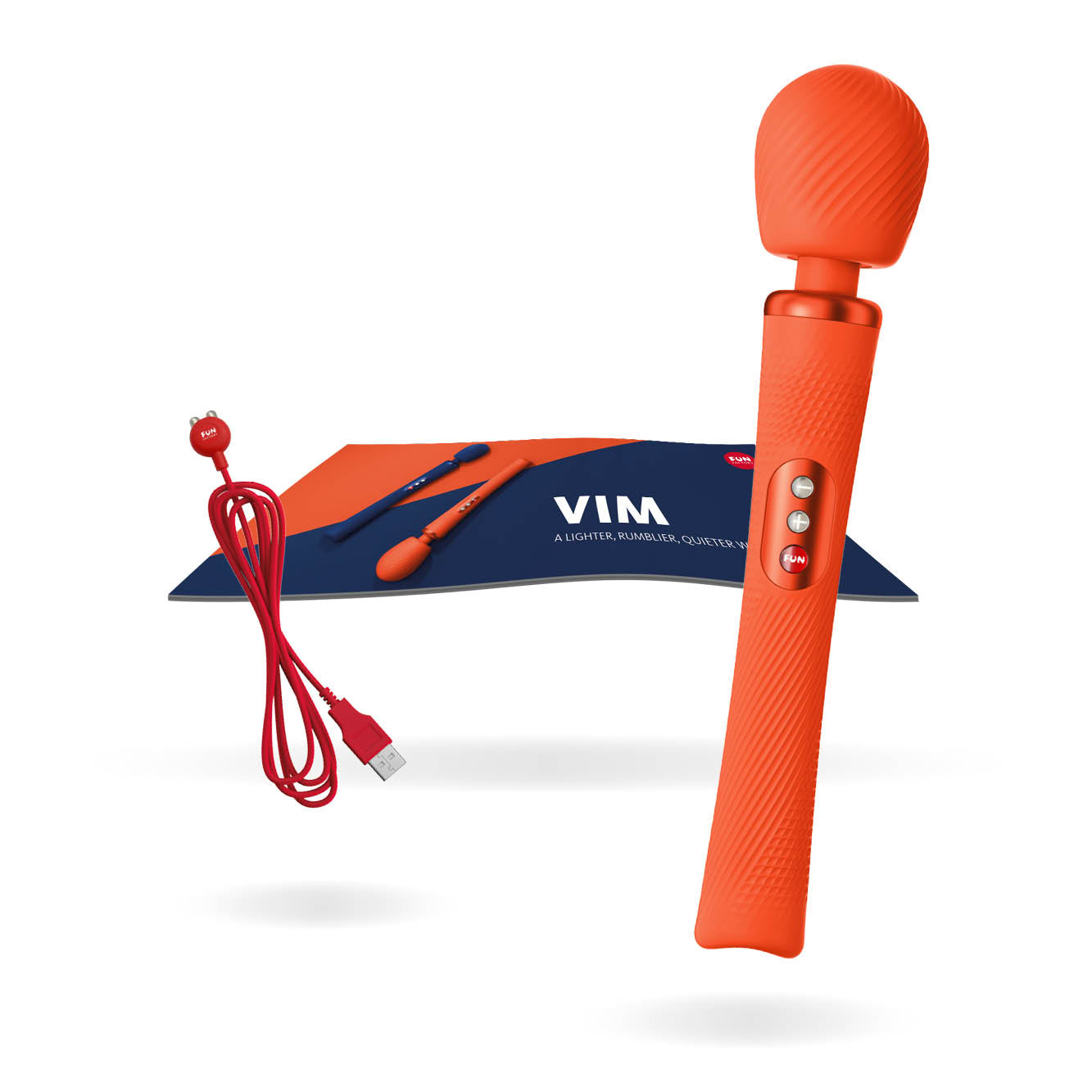 WHAT'S INSIDE?
Obviously, you'll get VIM when you order VIM, plus its USB charger (without a USB plug). Inside the packaging, you'll find a Yes/No/Maybe List to fill out with your partner and get sparks flying. You'll also get a Booklet with operating instructions, care directions, and a Flirt or Dare game to inspire your play.