Mini Pulsator
Regular price
Sale price
€129,90
Unit price
per
Sale Liquid error (snippets/price line 33): Computation results in '-Infinity'%
Sold out
---
✓
Fast & discreet delivery
✓
Free shipping within 🇩🇪 from €15,00
✓
Purchase on account, PayPal & more
✓
Best customer service
---
A small thrusting vibrator for beginners

Hands-free thrusting mini pulsator
A great toy if you're new to toys or pulsators
Our smallest, lightest STRONIC
Extremely easy to use with a strong motor
Choose from 5 speeds and 3 rhythms
Product Specs

Type

Mini Pulsator

Power

Rechargeable (with low battery warning)

Movement

5 speeds & 3 patterns

Functions

Memory Function & Travel Lock

Dimensions

17 cm and Ø 2,5-3,5 cm

Weight

216 g

Battery Life

2-3 hours

Charging Time

6 hours

Materials

Body-safe materials, non-porous and hypoallergenic

SKU

Pastel Lilac: 4140000

Deep Sea Blue: 4140001

WEEE register no.

DE66139642
Shipping

Standard Delivery

We offer free shipping within Germany for all purchases over €15,00. For any orders under €15,00, shipping costs of €3,95 will be charged.
Shipping to all other EU countries, Switzerland and Norway is free for all orders over €40,00. For any orders under €40,00, shipping costs of €4,95 will be charged.

Express Delivery

We offer a paid-for, express delivery service for deliveries to EU countries (except Germany), Switzerland, Norway and United Kingdom for orders over €40,00. The express delivery with FedEx Express will cost you €6,95.

Delivery to EU third countries (Switzerland, UK, Norway, Iceland, Liechtenstein)

Please note that though we offer free delivery for orders over €19,00, orders could be subject to country-specific, import and customs charges. These charges are calculated by the shipper and will be added to your order.

Do you have more questions? Check out our FAQ section.
Share
View full details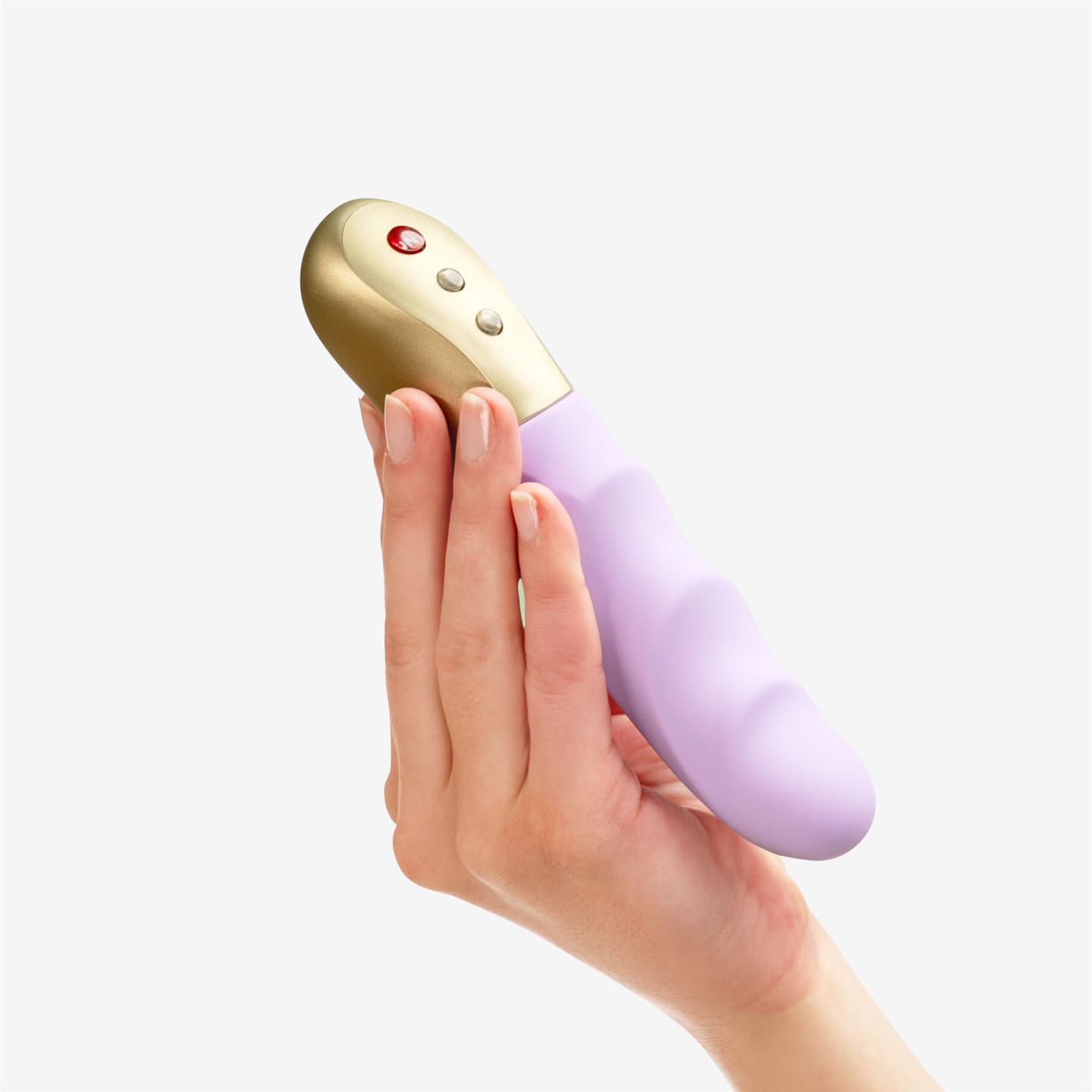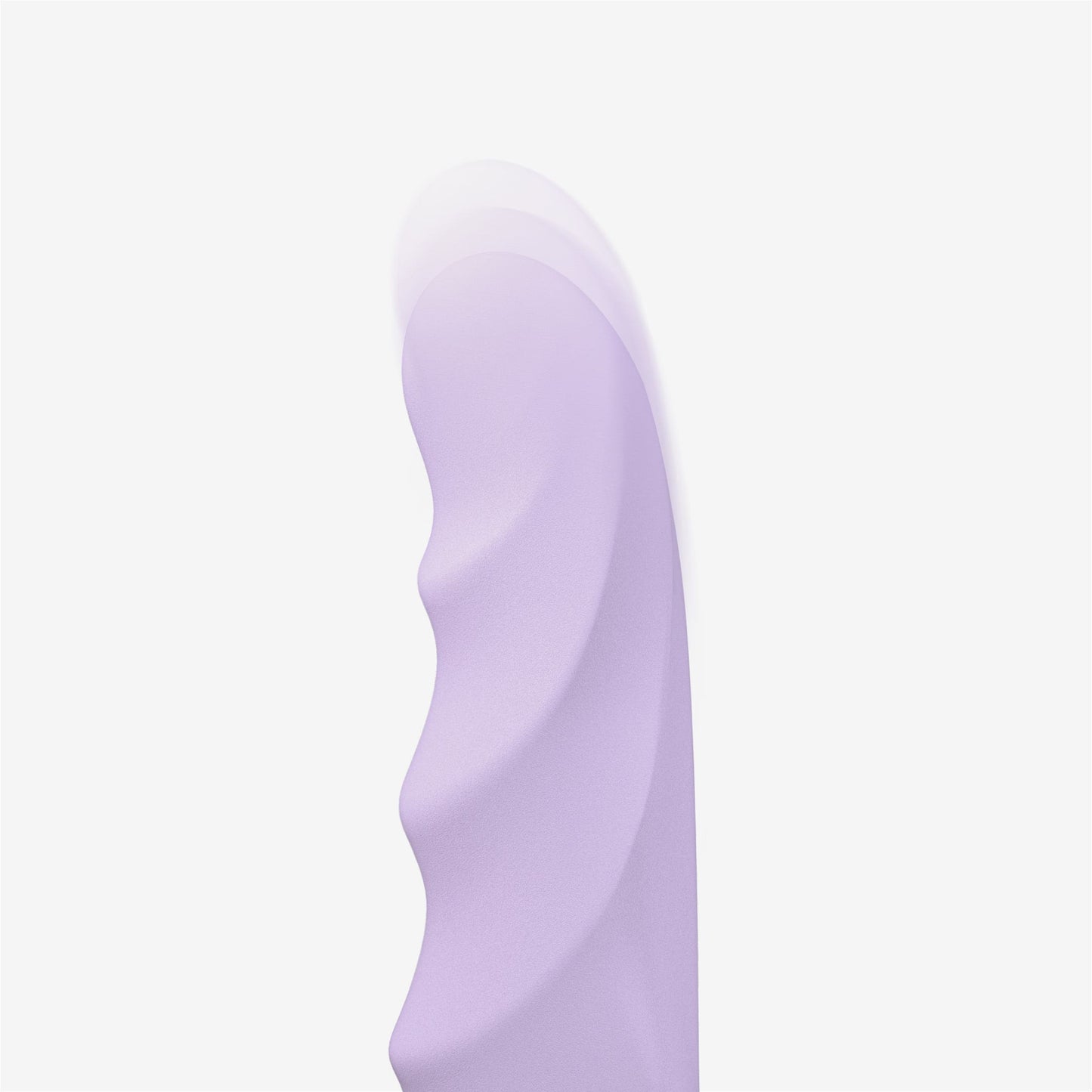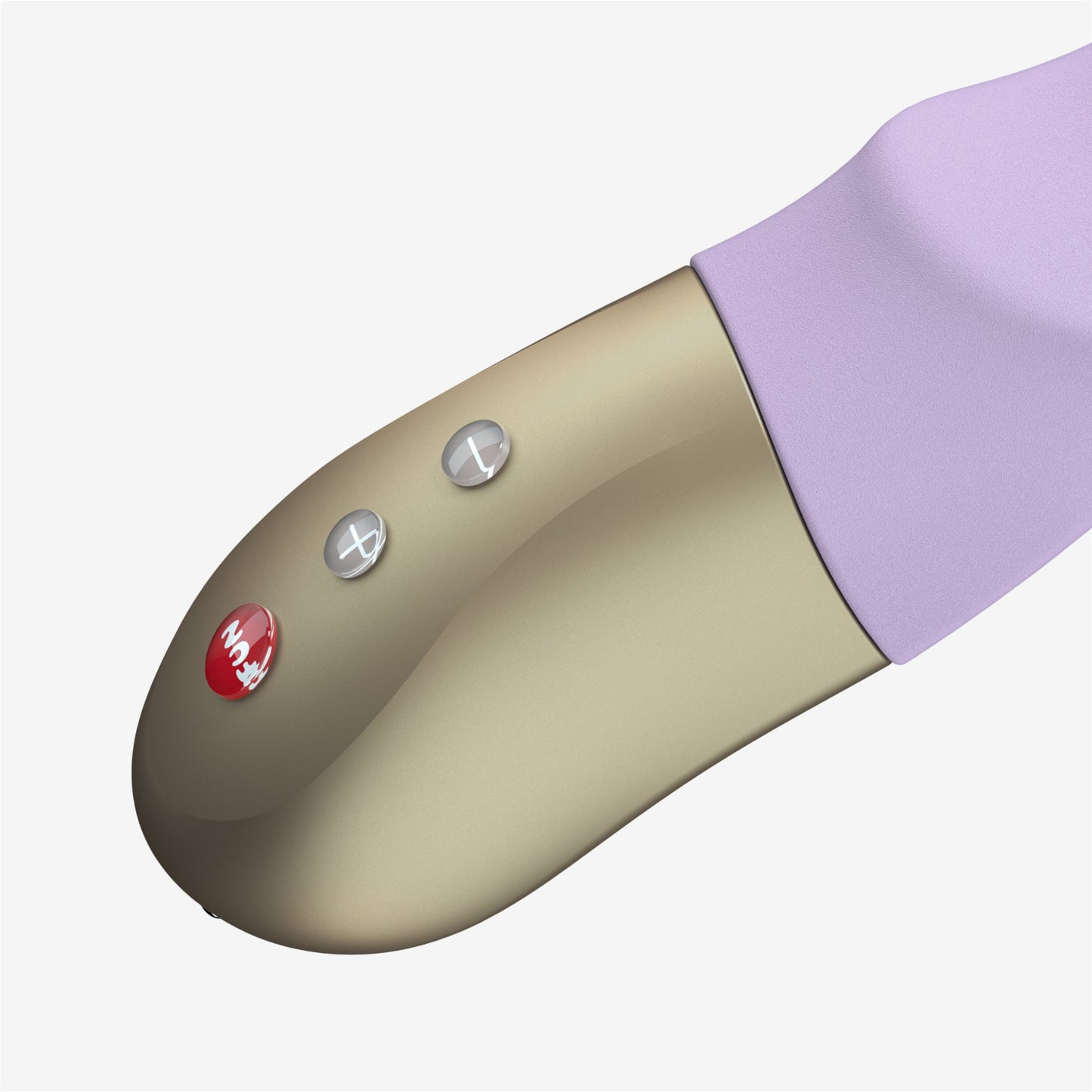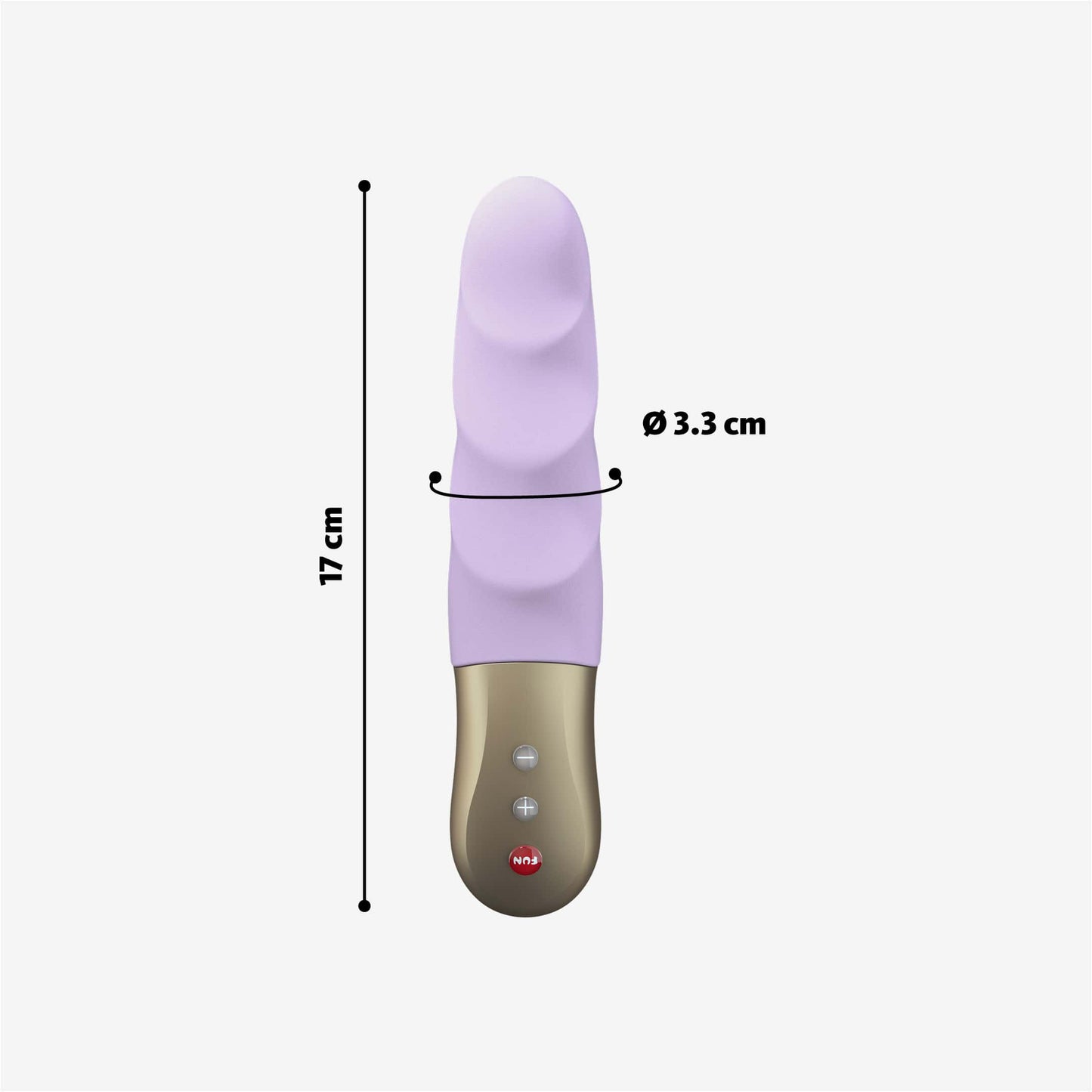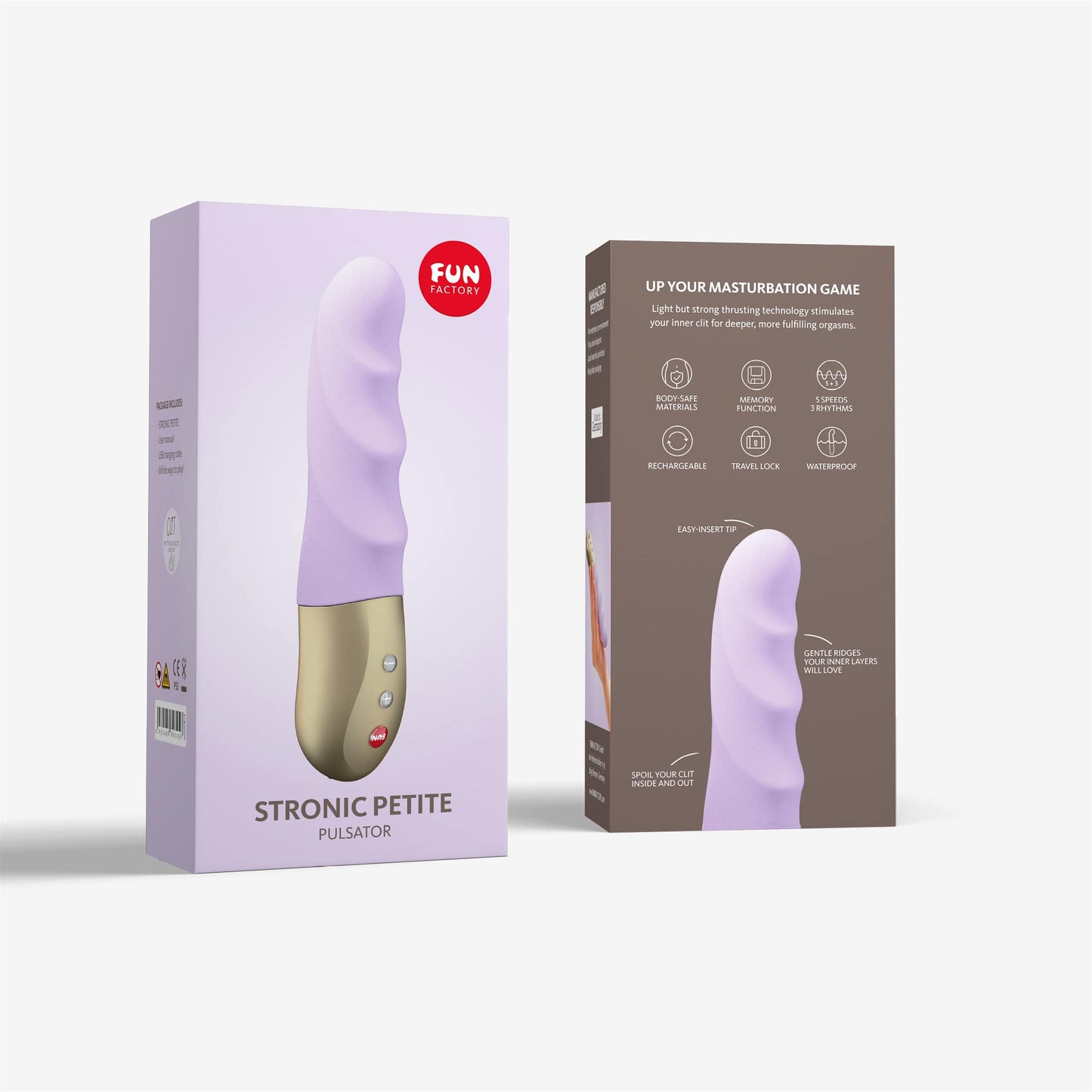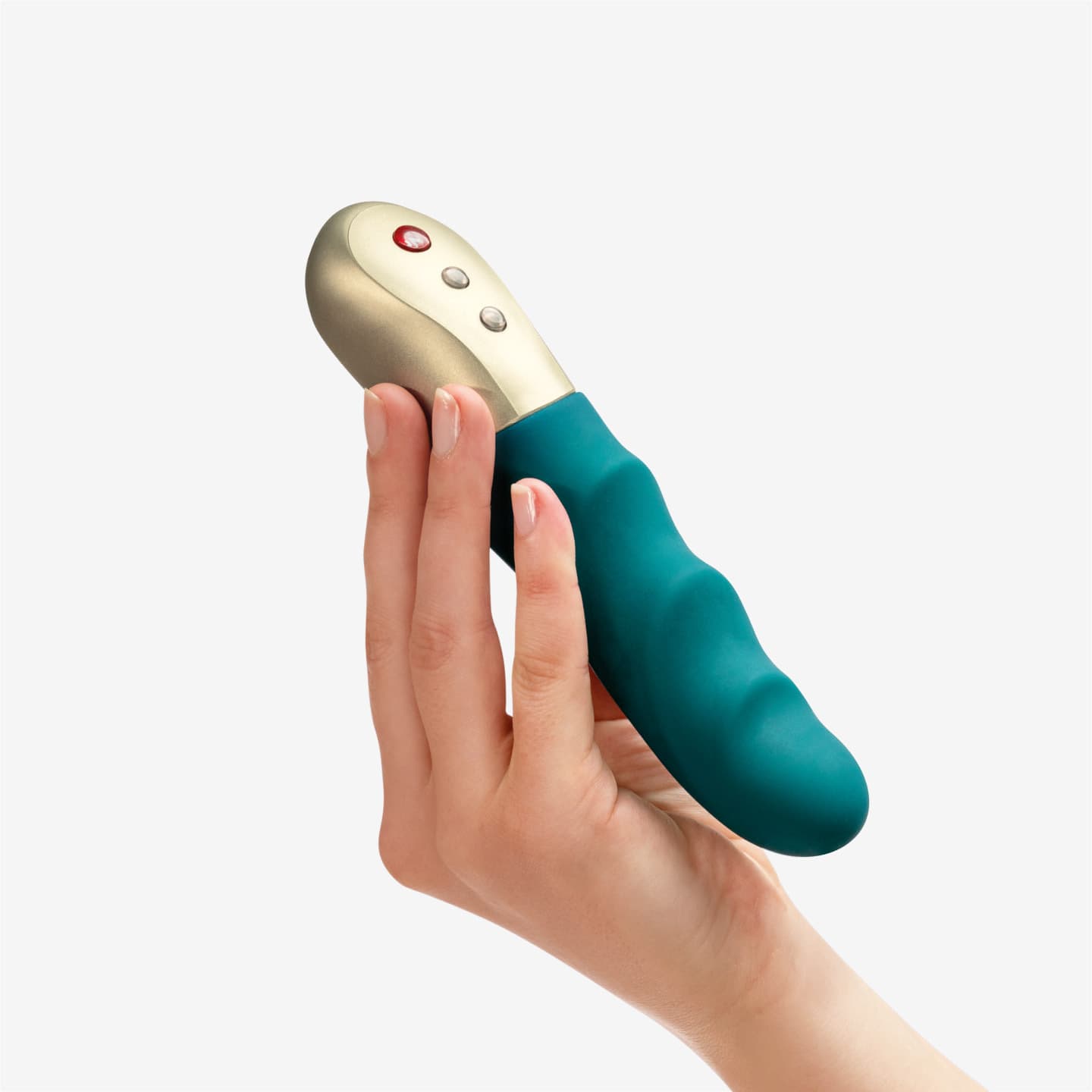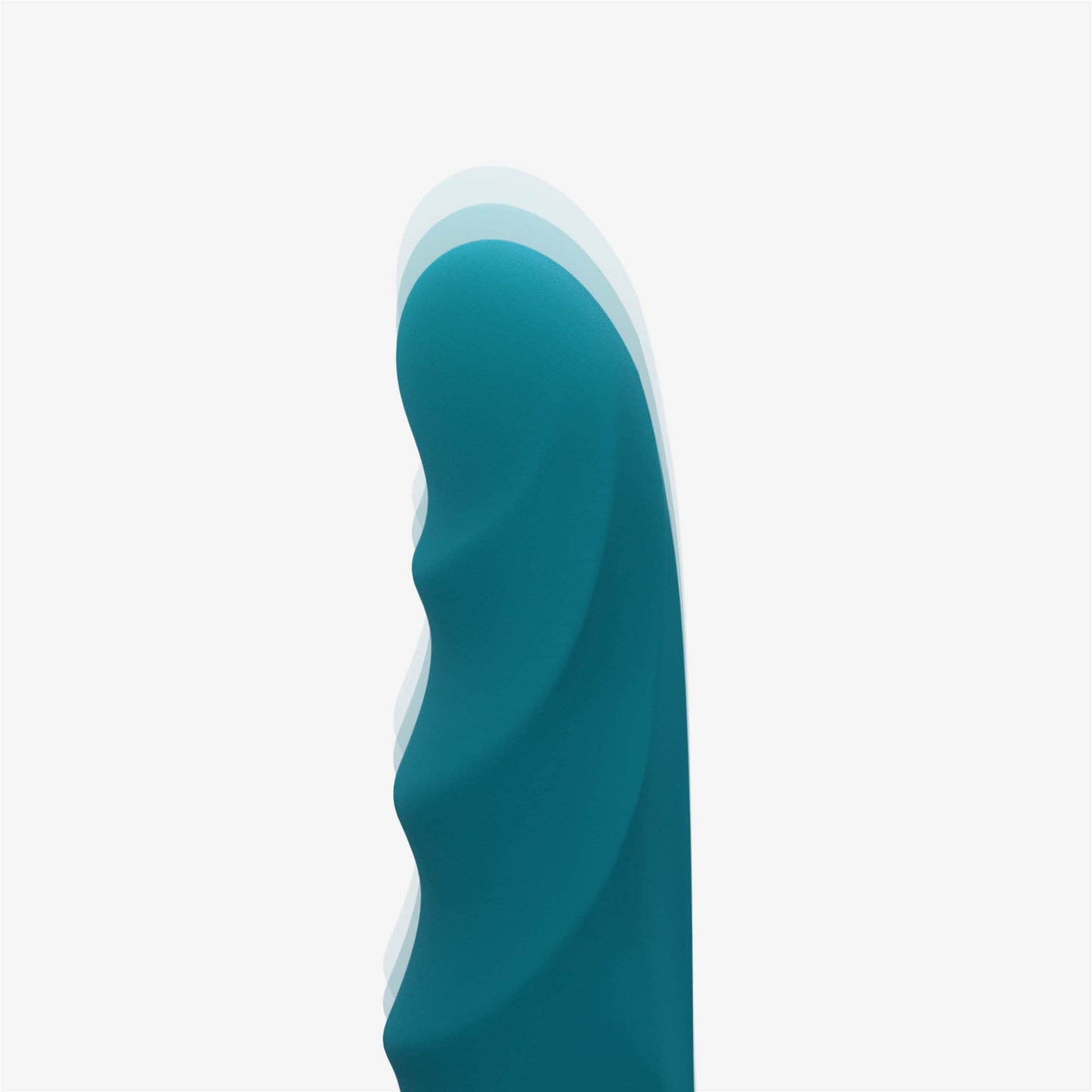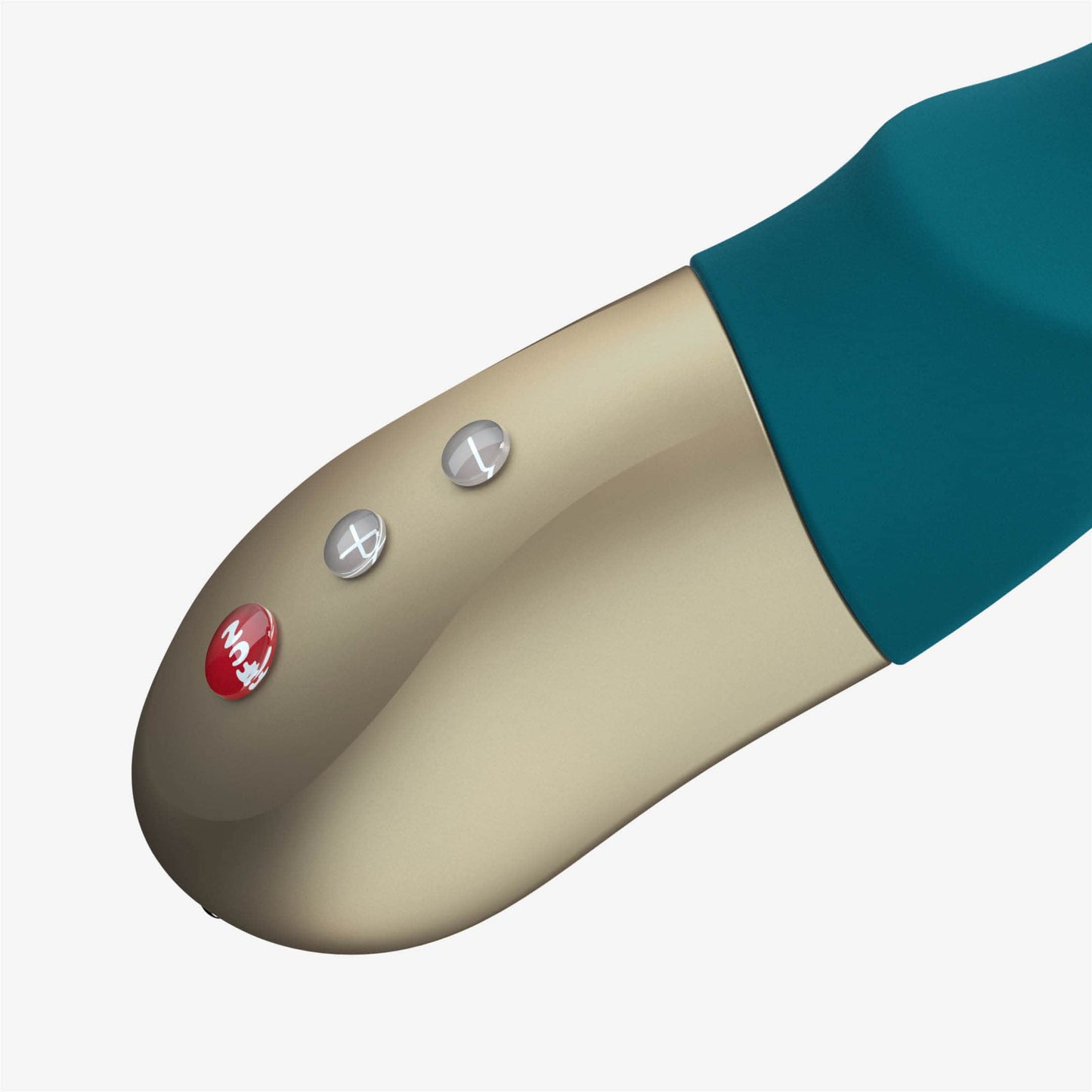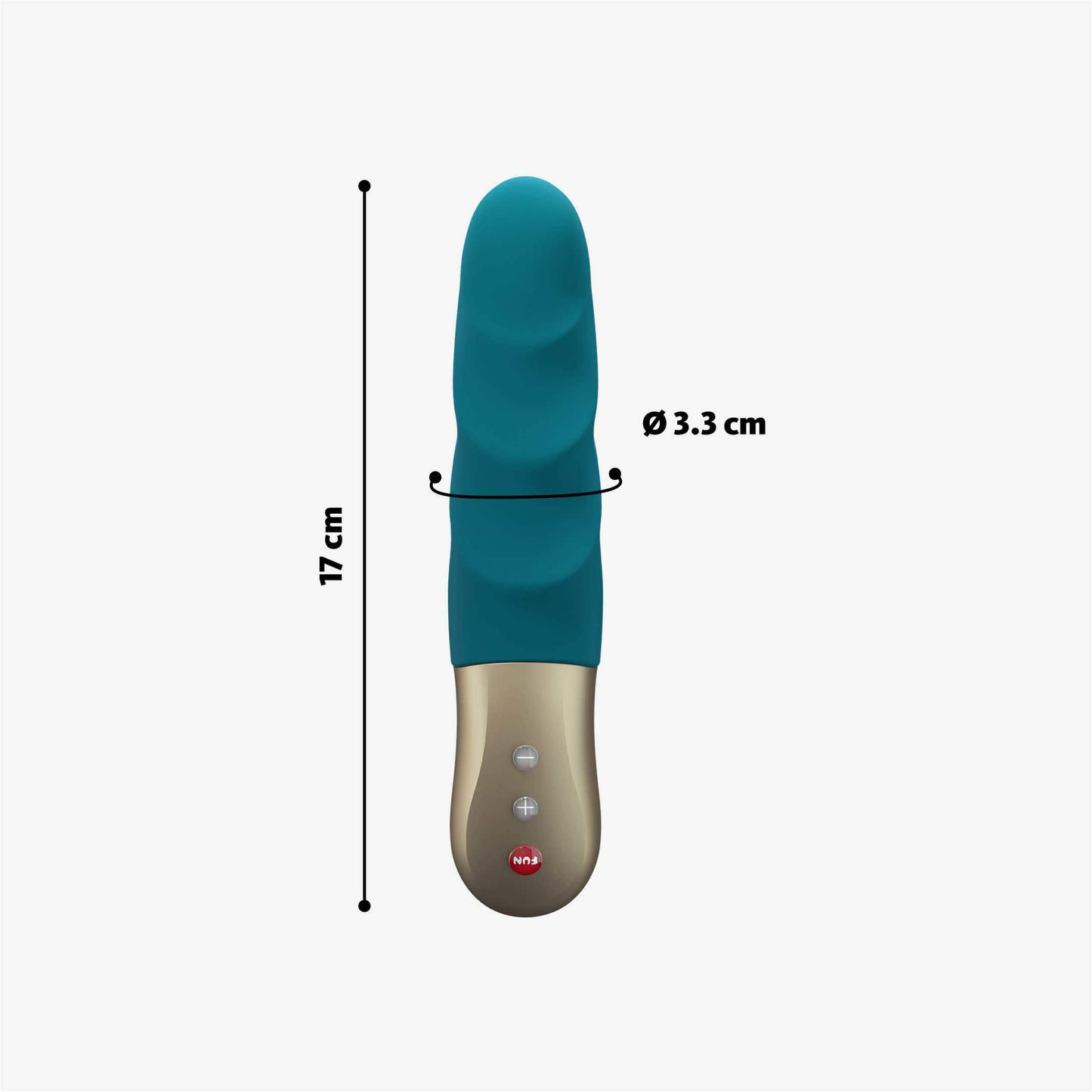 NOT FOR ANAL USE

THRUSTING

WATERPROOF

CAN BE HARMFUL TO PACEMAKER WEARERS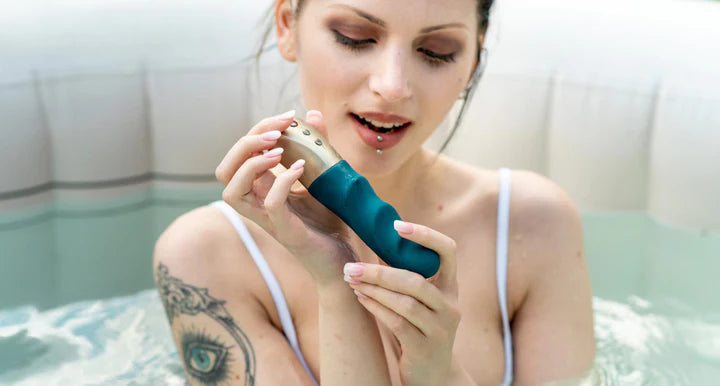 A LUST FOR THRUST
So, you like to try out new toys and our innovative, pulsating technology caught your eye? Then the Stronic Petite may just be the right toy for you. Our smallest and lightest pulsator thrusts all by itself for hands-free FUN. Plus, the tapered tip is easy to insert, making it a great first pulsator or sex toy.

Depending on your mood, you can use this super-quiet little thrusting vibrator for anything from gentle penetration to a wild session of thrusting FUN. And look, no hands! But where to put them? We have no doubt you know a spot that feels really good.
WAYS TO PLAY WITH STRONIC PETITE
Hit your hotspots

Gently stimulate the outside of the clitoris, feel the pulsation at the opening of the vulva as you glide the tip along your labia. Your STRONIC PETITE is water-resistant, by the way — say hello to steamier baths and showers!

Come twice as hard

Combine the hands-free thrusting of STRONIC PETITE with stimulation of the outer clitoris, either with your hands or using a toy, and you'll enjoy deeper, more intense orgasms.

Look, no hands!

Enjoy rhythmic thrusting without using your hands — in practically any position you can think of. Our smallest and lightest pulsator thrusts back and forth all by itself. You choose from 5 speeds and 3 rhythms.
MINI PULSATOR: SATISFY YOUR LUST FOR THRUST
STRONIC PETITE is our beginner's pulsator. It thrusts back and forth all by itself — no handholding required! At the heart of this mini pulsator is a powerful FUN FACTORY motor surrounded by 100 % body-friendly materials.
WHAT'S THE DIFFERENCE BETWEEN STRONIC PETITE AND A VIBRATOR?
First of all, STRONIC PETITE doesn't vibrate. Instead, two powerful magnets drive a counterweight inside, allowing this small thrusting vibrator to move back and forth. You get to choose from an inspiring range of intensities from gentle caresses to powerfully rhythmic thrusting. And best of all, the toy does all of this by itself — your hands stay free to do whatever feels good...
I KNOW HOW PULSATORS WORK – WHAT'S NEW ABOUT STRONIC PETITE?
As the name hints at, the PETITE is the smallest and most lightweight model in the STRONIC line. That makes it more manageable, easier to insert, and also allows it to actually be used 100% hands-free!
IS THE MOTOR IN THIS SMALL THRUSTING VIBRATOR AS POWERFUL AS THE ONE IN THE LARGER TOYS?
Oh yeah it is! The insides of this lightweight toy contain the same powerful motor as all the other STRONIC models. What's more, STRONIC PETITE is a high-quality product made of high-end materials in Germany and offers several different modes that are guaranteed to inspire. It also fits easily into any bag and has a travel lock — get in some FUN on the road! What's more, you can save your favorite setting. In other words, this toy is a truly FUN product in every way.
SOUNDS GREAT, BUT AFTER I USE THIS SMALL THRUSTING VIBRATOR, WILL I EVER WANT TO HAVE SEX WITH A PARTNER AGAIN?
Totally. Actually, you'll probably want it more! Because using a pulsator on a regular basis increases circulation, sensitivity, and stimulation. And that increases your overall desire for sex — we know because that's what a study using our STRONIC toys revealed. And anyway, who says you have to be alone to use STRONIC PETITE? Get your mini pulsator out for some exciting foreplay, combine the rhythmic thrusting with some oral FUN — or whatever you're into right now.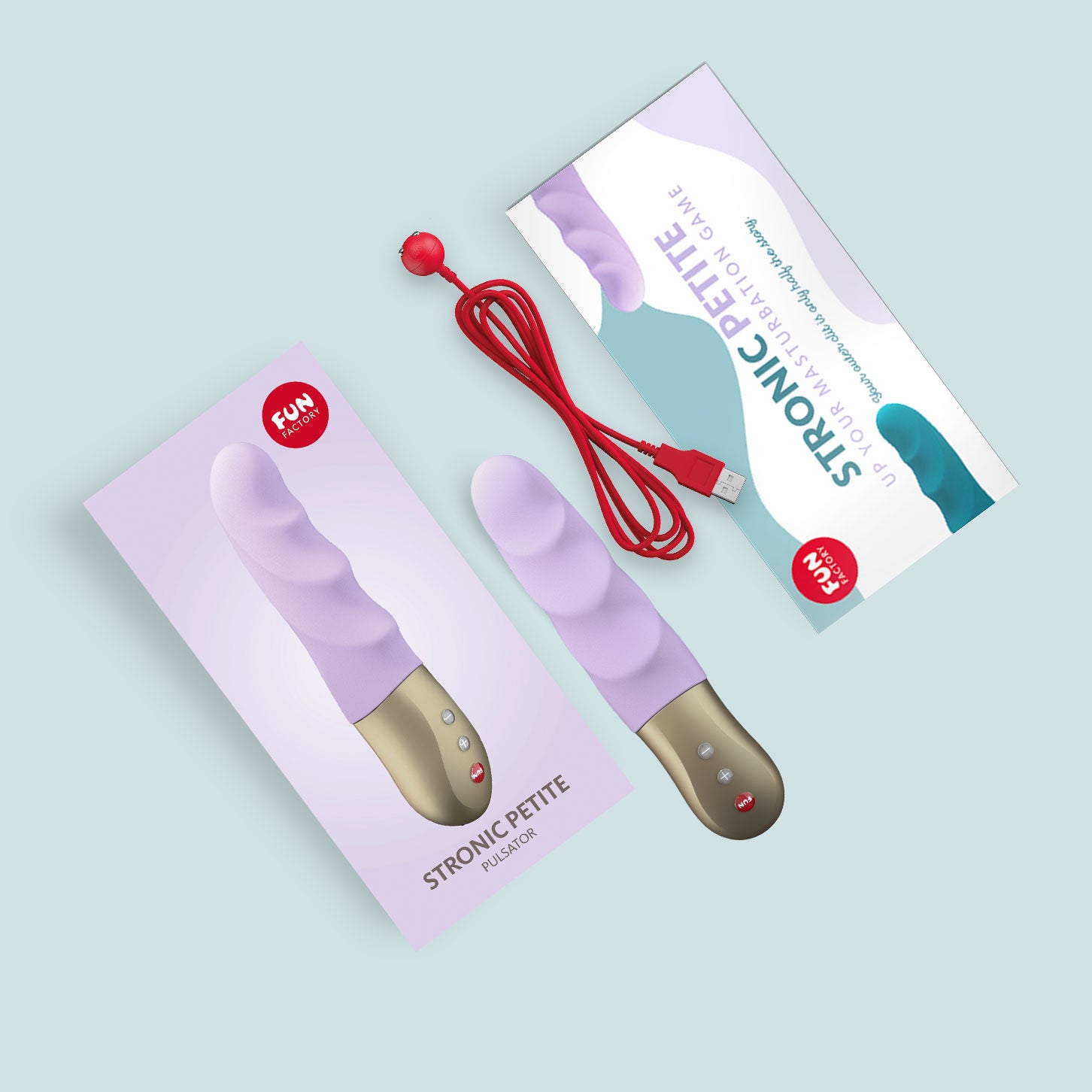 What's inside?
Of course, every package comes with STRONIC PETITE and its charging cable (without USB plug). On top of that, you'll find a booklet which explains the idea & technology behind our brand new mini pulsator and inspires a wide variety of play ideas. The booklet further contains technical information as well as legalese. When you open up the packaging sleeve, you'll discover an exciting 'Fact or Myth' game that tests your knowledge about the clitoris.
DESIGN & COLOR
The contoured surface was specifically designed to activate the thousands of nerve cells hidden in the deep layers of the vaginal canal. It's also great for massaging the external part of the clitoris. What's great for those new to the STRONIC line: The gently tapered tip makes it super-easy to insert.

Are you into candlelight, floral fragrances, romantic settings? Then you'll love our small thrusting vibrator in Pastel Lilac. Think creamy lavender soft serve... Or maybe it's action and new experiences you're craving. Then check out STRONIC PETITE in Deep Sea Blue, one of our best-selling colors — and get ready to explore a completely new feeling from every angle.
ONLY THE TIP OF THE ICEBERG
Truth is, only 18% of people with clitoris can climax from vaginal stimulation alone. Most require additional (external) stimulation of the clit to climax. But what is also true: the visible part of your clit is only 10% of its full size. In fact, the clitoris runs down both sides of the labia and deep inside the body. And that's where STRONIC PETITE comes in. This awesome little thrusting toy can also stimulate the inner legs of the clitoris— each time it thrusts. The wavy contours on its surface are perfect for reaching the thousands of additional nerve endings deep inside the vagina.

So, if you love external clitoral stimulation, imagine how much more amazing, consuming, and intense the feeling will be when you stimulate your entire clitoris— all the way from top to bottom, with rhythmic thrusting, at the same time. With your hands free to do whatever you like....